LINE UP
SM60S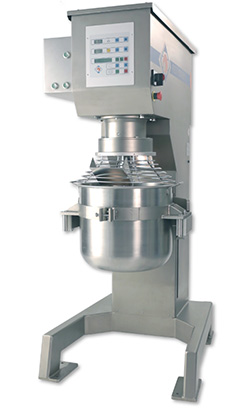 Higher Quality & Stable Paste Production
SM60S is an innovative machine which enables complete automatic programming of various movements of whisk. Perfect for chefs who need stable paste preparation with 60L bowl.
Even with bigger amount, 60L, SM60S accomplishes to the delicate paste and fast emulsification by planetary movement with angle variation.
You can switch 'beating' and 'stirring', or register precise setting of angle of the whisk, speed and time period easily by display panel.
You can register 37 kinds of preparation programs in advance, and you can repeat the same program from memory function.
Maximum 20 steps can be registered for one program. Addition or editing is also possible.
SM40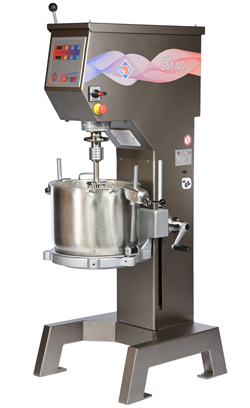 Digital display (variable speed) enables easy speed adjustment
Easy to clean up underneath machine because of the four-legged stand
Stainless type is even better for safety to avoid contamination
Very quiet
SM10 / SM20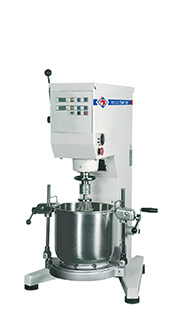 Digital display (variable speed) enables easy speed adjustment
Stainless type is even safer to avoid contamination
Very quiet
SM60S
SM40
SM20
SM10
kw
4.5kw
3.0kw
1.5kw
0.75kw
voltage
230V
230V
230V
230V
litter (L)
60
10~50
7~20
7~16
rotation/min.
50~500
50~650
50~650
50~650
kg
700
280
140
70
height (mm)
width (mm)
length (mm)
1770
780
970

1630
660
790
1100
620
760
810
530
550
paste amount (L)*1
0.5~8
0.25~11
0.2~4
0.2~3
paste amount (kg)*2
1~40
0.25~40
0.2~16
0.2~13
cream amount (kg)*3
1~25
0.25~25
0.2~10
0.2~8
*1 : Cookie dough, pie dough, cheese cake, marzipan etc. (Except cheese cake, you will need attachment: kneader or flat stirring whisk.)
*2 : Cream paste, madeleine, financier, praline paste.
*3 : Whipped cream, genoise, biscuit, baumkuchen paste (The maximum amount of paste is based on relative gravity of whipped cream)